Highest Quality Design and installation
Landscaping should be considered a capital improvement to increase the value of your property. The landscape design process follows a logical order using data from a site analysis and customers' needs. Existing land features, location of existing buildings, location of utilities and other features of the landscape are documented. We provide a consultation service if a landscape design is not required. Morgans Brook Landscaping is a full service landscape company which provides many different styles of gardens, from simple foundation plantings to themed gardens, hardscape features such as driveways and walks, retaining walls, water features, fences, decks and much more. We also maintain gardens we install. We sell plants, soil, compost, and all the hardscaping materials required to install your dream landscape. We also offer a mowing and garden maintenance service for getting your yard ready for the growing season, as well as snow and ice management in the winter.
MBLI can maintain your newly installed landscape which will protect your investment. We offer a custom maintenance plan to suit your needs. You can meet with the owner to draw up a plan to help your garden thrive.
Personal Service
We sell beautiful plants to the general public as well as our installation customers. We also sell mulch, soil, certified organic compost, fertilizers and much more. Call for prices.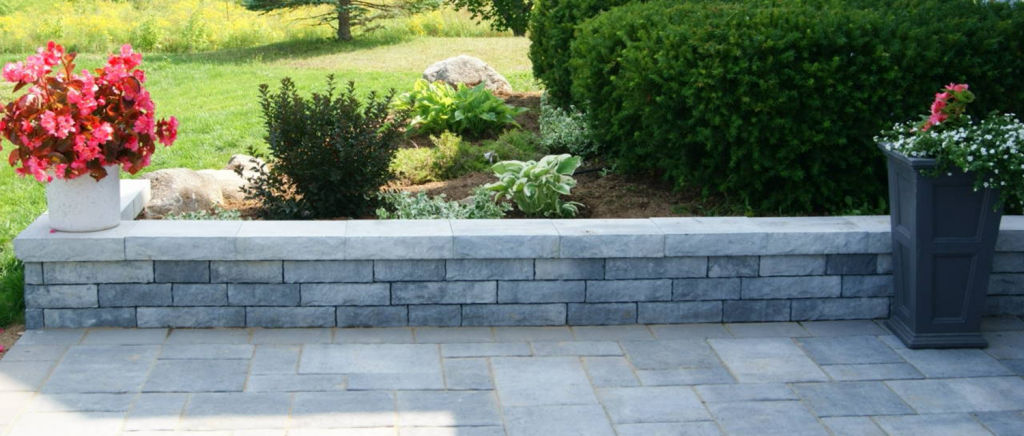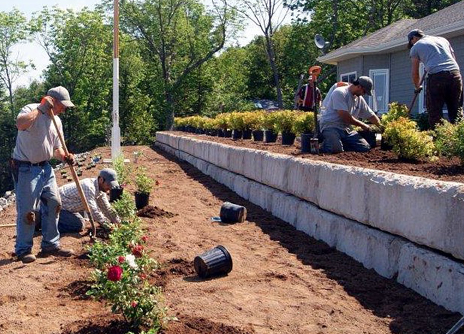 GET TO KNOW
LYN DUCHESNEY -President
Designer Lyn Duchesney, studied Landscape Horticulture at the Nova Scotia Agricultural College graduating in 1990 with honours. She is a member, as well as the first President of the Atlantic Association of Landscape Designers. Lyn has been working in the industry for over 28 years, and Morgans Brook Landscaping has been serving the Cape Breton community since 1997.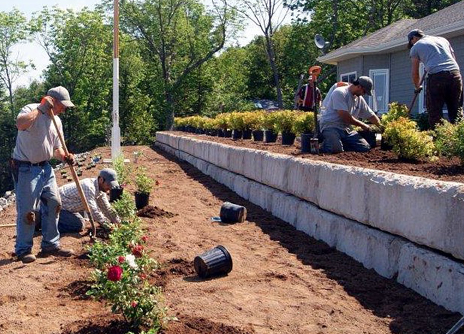 TESTIMONIALS

We built our cottage on a bare, windswept parcel of land, with salt water frontage. With only a few ideas of our own for the landscaping, we called Morgans Brook Landscaping for assistance. Lyn was most helpful, taking our ideas, adding suggestions, drawing up design ideas for contouring of the space, for the construction of walks and walls, and providing garden plot plans and planting suggestions for our location. She then provided estimates, heavy equipment, materials (rock and soil), and healthy shrubs and perennials to complete the job. Not an easy task but with very rewarding results. She and her "boys" were a joy to have around from the very beginning and we would continue to use their services for future projects.
– Nancy and Eric Schibler

Morgans Brook Landscaping makes us look good before anyone even steps into the house. Thanks to their skill and professionalism, this loyal old house enjoys a dignified, well groomed setting that not only wows our guests but also provides practical landscapes. They created a parking area, built a retaining wall beside the garage, and most recently, installed a slate patio bordered by a low wall built with local rocks from Middle River. We are thrilled! Thank you, Morgans Brook!

– Liz & Dick Grubb
Baddeck Heritage House Bed & Breakfast